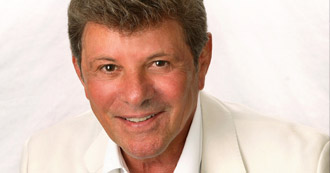 Frankie Avalon
April 27th - 29th    $45 / $50 / $55
Apr 27th Tickets
Apr 28th Tickets
Apr 29th Tickets
Pablo Francisco
May 4th - 6th    $20 / $25 / $30    Over 18
May 4th Tickets
May 5th Tickets
May 6th Tickets
OFFICIAL PBR AFTER PARTY MAY 4TH WITH SIERRA BLACK!
May 4th - 5th
USA Open Wrestling Championships
Apr 25th - 28th   Arena
Get Tickets Now
Visit Website
Silver State 2018
May 3rd - 6th   Arena
Visit Website
West Coast Regional Finals Rodeo (Collegiate Rodeo)
May 4th - 5th   Arena
Get Tickets Now
Visit Website
Vendor Application
April Specials
25 Minute Milk and Honey Body Exfoliation - $65
50 Minute Milk and Honey Relaxation Massage - $115
50 Minute Longevity Facial- $135
Milk and Honey Manicure and Pedicure- $110
(*Free butter baby gift with Mani/Pedi)*While supplies last)
No Discounts Apply, Valid Monday thru Friday.
About Us
South Point is located in the heart of the premiere southwest Las Vegas valley, just minutes away from the famous Las Vegas Strip. Some of our many amenities include a 16-screen Century Theatre movie complex, 64-lane bowling center and a handful of restaurants that cater to all appetites and tastes. Our casino features a large selection of table games and the latest slot and video poker machines. Our distinctive hotel features spacious rooms and suites with 42-inch Plasma televisions, Point Plush mattresses and Wireless Fidelity throughout. A unique feature to this property is its Equestrian Center, which is the finest horse facility in the country. South Point also has a fabulous 400-seat showroom that features headliner entertainment and dancing to live bands on weekends. Stop by the South Point Hotel, Casino and Spa today, we are sure you will want to stay.