Click Here for Show Tickets & Times
Tickets & Showtimes
Century 16 South Point and XD showtimes and theater information at Cinemark. Buy tickets, get box office information, driving directions and more.
Now Playing in XD


Kingsman: The Golden Circle
When their headquarters are destroyed and the world is held hostage, the Kingsman's journey leads them to the discovery of an allied spy organization in the US. These two elite secret...

Cast: Taron Egerton, Edward Holcroft, Gordon Alexander, Mark Strong

Director: Matthew Vaughn

• 141 min

It
In Derry, Maine, seven friends come face-to-face with a shape shifter, who takes the form of an evil clown who targets children.

Cast: Bill Skarsgård, Jaeden Lieberher, Finn Wolfhard, Javier Botet

Director: Andrés Muschietti



---






---


Now Playing

Home Again
Lake Bell, Reese Witherspoon, Michael Sheen, Lola Flanery
• 97 min
American Assassin
Dylan O'Brien, Michael Keaton, Taylor Kitsch, Scott Adkins
111 min
Mother!
Jennifer Lawrence, Javier Bardem, Ed Harris, Michelle Pfeiffer
The Hitman's Bodyguard
Ryan Reynolds, Salma Hayek, Gary Oldman, Samuel L. Jackson
• 111 min
The LEGO Ninjago Movie
Olivia Munn, Justin Theroux, Jackie Chan, Dave Franco
Wind River
Elizabeth Olsen, Jon Bernthal, Jeremy Renner, Martin Sensmeier
• 110 min
Friend Request
Alycia Debnam-Carey, William Moseley, Connor Paolo, Brit Morgan
• 92 min
Dunkirk
Tom Hardy, Cillian Murphy, Kenneth Branagh, Mark Rylance
Girls Trip
Regina Hall, Queen Latifah, Jada Pinkett Smith, Tiffany Haddish
• 122 min



---


Coming Soon

Blade Runner 2049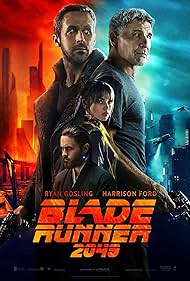 Opens Oct 6th
A young blade runner's discovery of a long buried secret leads him on a quest to track down former blade runner, Rick Deckard, who's been missing for thirty years.
Robin Wright, Ana de Armas, Jared Leto, Ryan Gosling
Geostorm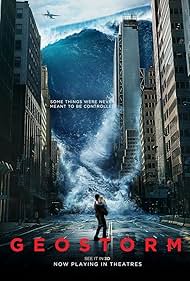 Opens Oct 20th
When the network of satellites designed to control the global climate start to attack Earth, it's a race against the clock to uncover the real threat before a worldwide geostorm wipes out...
Abbie Cornish, Zazie Beetz, Gerard Butler, Talitha Bateman
Only the Brave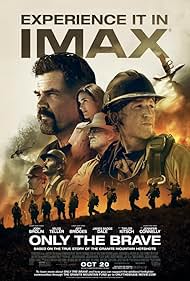 Opens Oct 20th
A drama based on the elite crew of firemen from Prescott, Arizona who battled a wildfire in Yarnell, AZ in June 2013 that claimed the lives of 19 of their members.
Josh Brolin, Jennifer Connelly, Taylor Kitsch, Jeff Bridges



---


Movie Guru's Movie Briefs

IT
The old TV version of IT that you may be have watched lately on Netflix in preparation for seeing this new adaptation will not prepare you in any way for what you are about to see here. If you have seen the old Rob Reiner adaptation of Stephen King's Stand by Me then you will be ready for this one but for one difference. In IT the dead children corpses are stacking up, and you are jumping out of your seat again and again, recliner or otherwise. Do not take your children to this movie.


Dunkirk
Christopher Nolan's tenth film. He is definitely a film auteur. He takes his time, works in all different genres, and makes them his own. I know without looking that this movie will get great reviews. And I know that this will be a stimulating movie. But until I actually see it I will reserve judgement. For those who don't know, Dunkirk is Britain's Normandy landings but in reverse. The 1940 British retreat from France was a great victory. This movie will tell that story well. I have no doubt.


mother!
mother! with a small m and exclamation point stars Jennifer Lawrence as Mia Farrow in Rosemary's Baby. Directed by Darren Aronofsky of Black Swan fame, his filmography is riddled with non-conformist Hollywood releases that often miss the mark. His fans may be dazzled by his latest attempt at shaking up expectations, but the average moviegoer will come out shaking his head. I recommend this only for those admiring of outrageous artistic endeavors.


Hitman's Bodyguard
The previews look hysterical. Ryan Reynolds protecting hitman Samuel Jackson from assassins. But who believes previews anymore. Two minutes of snippets from the best scenes in the movie, and you are hooked. I am hooked, and I will go, and I will probably like this movie. I love this time of year when every Friday movies come flying at you from all directions buried in the end of summer and early fall release schedules. This is so much better than one big budget tentpole CGI monstrosity every week of summer whether you like it or not.


American Assasin
This is an action movie that takes place overseas. Michael Keaton is in it. The unknown lead (to me) plays Mitch Rapp, who could be called by some (me) a diminutive Jack Reacher. Having read one Mitch Rapp novel however, I will stick with Jack Reacher every day of the week and twice on Sunday. But of course I look forward to seeing this movie just in case the translation from page to screen improves the source material.


Lego Ninjago Movie
I liked the first Lego movie and slept through the second. But this is a must see for the kids so I will deal with it.


Wind River
We had one decent Indy surprise with Baby Driver, though others might say the small surprise was Big Sick. But here comes Wind River from Taylor Sheridan, the writer of last year's Jeff Bridges/Chris Pine Hell or High Water (and who can forget the final scene between them). All I know is that the plot reminds me of Thunderheart, an excellent FBI agent out of water investigating a murder on an Indian reservation. We shall see how Wind River measures up to that one.


Kingsman: The Golden Circle
I really liked the first one. Original, well-written, good acting, and great action. Do I need a sequel? Why not? I expect more of the same which could be disappointing, but John Wick 2 proves that sequels can exhiiarate, not deflate.