Now Playing in XD


Kung Fu Panda 3
Continuing his "legendary adventures of awesomeness", Po must face two hugely epic, but different threats: one supernatural and the other a little closer to his home.

Cast: Jack Black, Angelina Jolie, Dustin Hoffman, Jackie Chan

Director: Alessandro Carloni, Jennifer Yuh

• N/A

Pride and Prejudice and Zombies
Jane Austen's classic tale of the tangled relationships between lovers from different social classes in 19th century England is faced with a new challenge -- an army of undead zombies.

Cast: Lily James, Lena Headey, Douglas Booth, Charles Dance

Director: Burr Steers

• N/A

---




---


Now Playing

Hail, Caesar!
Josh Brolin, George Clooney, Alden Ehrenreich, Ralph Fiennes
Dirty Grandpa
Zoey Deutch, Robert De Niro, Zac Efron, Julianne Hough
The Revenant
Tom Hardy, Leonardo DiCaprio, Domhnall Gleeson, Will Poulter
Jane Got a Gun
Natalie Portman, Ewan McGregor, Rodrigo Santoro, Noah Emmerich
13 Hours: The Secret Soldiers of Benghazi
Max Martini, John Krasinski, David Giuntoli, Pablo Schreiber
Star Wars: Episode VII - The Force Awakens
Gwendoline Christie, Oscar Isaac, Harrison Ford, Carrie Fisher
Ride Along 2
Olivia Munn, Glen Powell, Kevin Hart, Ice Cube
The Choice
Alexandra Daddario, Teresa Palmer, Benjamin Walker, Maggie Grace
The Finest Hours
Chris Pine, Eric Bana, Holliday Grainger, Ben Foster



---


Coming Soon

Deadpool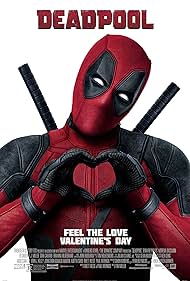 Opens Feb 12th
A former Special Forces operative turned mercenary is subjected to a rogue experiment that leaves him with accelerated healing powers and adopts the alter ego Deadpool.
Morena Baccarin, Gina Carano, Ryan Reynolds, Rachel Sheen
Risen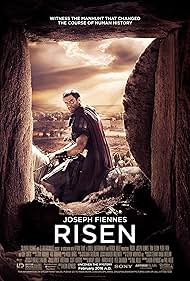 Opens Feb 19th
Follows the epic Biblical story of the Resurrection, as told through the eyes of a non-believer. Clavius, a powerful Roman Military Tribune, and his aide Lucius, are tasked with solving...
Tom Felton, Joseph Fiennes, Cliff Curtis, María Botto
Race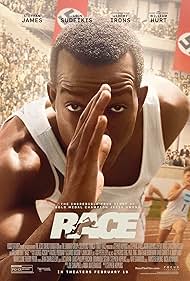 Opens Feb 19th
Jesse Owens' quest to become the greatest track and field athlete in history thrusts him onto the world stage of the 1936 Olympics, where he faces off against Adolf Hitler's vision of Aryan...
Carice van Houten, Jason Sudeikis, Amanda Crew, Jeremy Irons



---


Movie Guru's Movie Briefs

Hail Caesar
The newest Coen Brothers movie, a riff on 1950's Hollywood with Clooney, Brolin, Johansson, Fiennes, Swinton, McDormand, Tatum, and more. This is not their best movie, but it is a joy for those of us who have seen all the Coen Brothers films which have come before. Click here for the Washington Post article "Our definitive ranking of every Coen Brothers film."


13 Hours The Secret Soldiers of Benghazi
Like Lone Survivor and American Sniper, this movie reminds us so vividly of the ongoing wars that leave such gallant men alone in their final moments. There should be no bone-picking with any of these films asthey represent the sacrifices our soldiers make and the courage they show not just in these specific stories each film documents, but in all the unknown deadly encounters that take place in war every day.


The Revenant
I can understand why there will be those who call this a great movie. I can understand why DiCaprio will win the Best Actor Oscar. But much like Hateful Eight, they are both just too much movie for the average moviegoer. And much like Alexander Inarritu's previous film, last year's Best Picture winner Birdman, The Revenant is definitely lacking in mass appeal.


Jane got A Gun
This leisurely paced Western starring Natalie Portman, Joel Edgerton, and Ewan MacGregor contains enough mayhem inserted eyedropper-like at just the right times which keeps the movie rolling along to its rightful conclusion.


Pride and Prejudice and Zombies
I am certain that budding filmmakers all over America are kicking themselves - "Why didn't I think of this?" - and if the film is successful, look for copycats coming out with Huckleberry Finn and Zombies, Don Quixote and Zombies, The Gospel According to St. Mathew and Zombies, etc.


Star Wars The Force Awakens
Do I love Star Wars? Not really. Did I find the last three (which are the first three chronologically) awful? Not at all. Am I looking forward to this one? Yes. But I am a movie auteurist who believes that the end of George Lucas' involvement beginning with this film is like when publishers hire modern writers to write sequels to beloved classics as happens now and then (e.g. Scarlett by Alexandra Ripley following on for Margaret Mitchell's Gone With the Wind). I am hoping this new J.J. Abrams directed version is as enjoyable as last year's Guardians of the Galaxy which was a surprise movie treat. I look forward to more Guardians of the Galaxies and hope they can keep the sequels fresh. As for Star Wars The Force Awakens, it is a perfect big budget American export that will satisfy everyone all around the globe.


Ride Along 2
If you bring the right friends or family along, this Kevin Hart - Ice Cube sequel will do just fine. However, just like I wrote for Sisters, no one knows how anyone will react to comedies. I will assume that if you liked Ride Along, you will like Ride Along 2 almost as much.


Kung Fu Panda 3
As always we will wait until after our weekend family visit to this movie in order for the children to have their say. The want to see level is very high and we will be seeing it in 2D in our premium XD theater rather than 3D in a digital theater. We also provide the option to see it in 2D in a digital theater. Now that five children have seen the movie resulting in 10 thumbs up, I can say with conviction that Kung Fu Panda succeeds with its target audience. Just for the record, we viewed it in XD 2D.


The Finest Hours
Based on an actual 1952 heroic Coast Guard Rescue of a disabled ship in the midst of a horrendous storm, I have nothing bad to say about this movie. I had never heard of this incident, but again it shows how great Americans in uniform can respond to the most impossible situations.


Fifty Shades of Black
This Wayans spoof of Fifty Shades of Gray (which sort of made my skin crawl) makes my skin crawl. But at least it makes me laugh as well. Wayans has a laser focus on his target audience (which does not include me) and delivers exactly what they expect.


The Choice
Unknowns populate this Nicholas Sparks translation into film. Like John Grisham before, the first few Sparks' movies were reviewable efforts, but eventually their work becomes sterile as if written by Grisham/Sparks robots. If I have a choice (haha) I will skip this movie. However in the interests of fairness, I will give it a try.