Now Playing in XD


Creed
The former World Heavyweight Champion Rocky Balboa serves as a trainer and mentor to Adonis Johnson, the son of his late friend and former rival Apollo Creed.

Cast: Sylvester Stallone, Michael B. Jordan, Tessa Thompson, Graham McTavish

Director: Ryan Coogler

• 132 min

The Hunger Games: Mockingjay - Part 2
After being symbolized as the "Mockingjay", Katniss Everdeen and District 13 engage in an all-out revolution against the autocratic Capitol.

Cast: Jennifer Lawrence, Elizabeth Banks, Natalie Dormer, Jena Malone

Director: Francis Lawrence

• N/A

---




---


Now Playing

The Good Dinosaur
Jeffrey Wright, Frances McDormand, Maleah Nipay-Padilla, Ryan Teeple
Spotlight
Mark Ruffalo, Michael Keaton, Rachel McAdams, Liev Schreiber
Brooklyn
Saoirse Ronan, Matt Glynn, Brid Brennan, Jim Broadbent
Spectre
Monica Bellucci, Dave Bautista, Daniel Craig, Ralph Fiennes
Victor Frankenstein
Daniel Radcliffe, Jessica Brown Findlay, Bronson Webb, James McAvoy
The Peanuts Movie
Trombone Shorty, Rebecca Bloom, Anastasia Bredikhina, Francesca Capaldi
The Night Before
Joseph Gordon-Levitt, Seth Rogen, Anthony Mackie, Jillian Bell
Secret in Their Eyes
Nicole Kidman, Julia Roberts, Chiwetel Ejiofor, Dean Norris
The Martian
Kate Mara, Matt Damon, Jessica Chastain, Kristen Wiig



---


Coming Soon

Joy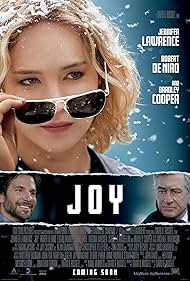 Opens Dec 25th
Joy is the story of a family across four generations and the woman who rises to become founder and matriarch of a powerful family business dynasty.
Jennifer Lawrence, Bradley Cooper, Robert De Niro, Virginia Madsen
Daddy's Home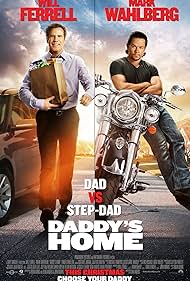 Opens Dec 25th
A step dads life is turned upside down, when his step kids father comes back into their life.
Linda Cardellini, Mark Wahlberg, Will Ferrell, Thomas Haden Church
Star Wars: Episode VII - The Force Awakens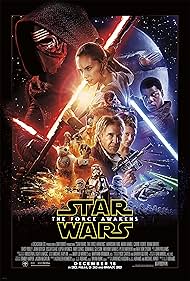 Opens Dec 18th
A continuation of the saga created by George Lucas set thirty years after Star Wars: Episode VI - Return of the Jedi (1983).
Gwendoline Christie, Oscar Isaac, Harrison Ford, Carrie Fisher



---


Movie Guru's Movie Briefs

Spectre
This latest James Bond almost non-stop action movie is worth the Premium price of our XD screens #9 and #10. And no 3D. But - just because this movie satisfies during its consumption, it is way too familiar, as if each set piece comes from a Bondian checklist.


Spotlight
Number one want to see for me, this is an All the President's Men type journalistic thriller concerning the breaking of the Boston Diocese Catholic Church news story. I will let the movie speak for itself.


The Hunger Games: Mockingjay - Part 2
Fourth and last in the series I was bouncing back and forth between a Cinemark showing of Walt Disney's Fantasia and the preview showing of Hunger Games Part 4. Fantasia is an amazing blend of animation and in your face classical music, and a failure in its time. It's use of exquisite color and discrete orchestrations mesmerizes you throughout. Watching it in a modern movie theater was a treat. As for Hunger Games, I saw death, and destruction, and darkness, but not enough of the movie to yet take a stand for or against. I will try again very soon.


The Night Before
A ridiculous Christmas movie fueled by drug taking and stupidity; of course I laughed alot. I am pretty sick of Seth Rogen, especially after he went serious in Steve Jobs. And watching Joseph Gordon-Levitt makes me icky since his writing directing producing and starring in movie Don Jon about being a pornography addict. But this movie is funny, if you can handle outlandish vulgarity.


The Good Dinosaur
This Disney/Pixar release is the animation movie of the Holiday season. After I take the kids I will let you know what they think. I am certain it is a must-see for children.


Love The Coopers
Every year finds a mixed reviewed movie coming out for the older crowd which celebrates dysfunctional families played by well known actors and actresses having either Thanksgiving or Christmas get togethers. Love the Coopers deals with Christmas. That gives me about a month until I have to see it at which time I will let you know where I stand among reviewers. Do not let my reluctance to hurry out stop you from deciding for yourself.


Peanuts Movie
When it comes to comic strips, I prefer Calvin and Hobbes, Get Fuzzy, and Drabble. When it comes to children's movies, I prefer to let the kids do the talking. "Better than Goosebumps!" "Better than Hotel Transylvania (2)!" I was surprised by these exclamations, but so be it.


The Secret In Their Eyes
This American remake of the winner of the 2009 Best Foreign Language Film Oscar now starring among others Julia Roberts is absolutely not a movie I wanted to see remade. But I will give it a shot, though it is not high on my list of want-to-dos.


Brooklyn
– A young Irish immigrant (played by the now grown up Saoirse Ronan who performed so well as a child in Atonement) in 1950's Brooklyn falls in love with an Italian-American and has to choose between him and the love she left behind in Ireland. Spotlight and Brooklyn are the two top picks for adult audiences looking for more meat on the bone.


The Martian
I encouraged people to see Everest and The Walk in 3D in our XD theaters. Climbing Everest and walking a cable strung across the Twin Towers were made for 3D in XD theaters. The Martian is a very popular movie, but the filmmaker's focus isn't on the 3D presentation. Enough said. After the opening scenes of Martian stress, we are in for a long wait until a conflicted NASA finally decides on a definite plan to save Matt Damon. The movie gets moving again, and we have "Gravity-like" intensity the rest of the way.


The 33
While The Intern crowd gets to go to Love the Coopers, The 33, about a Chilean mine disaster, is opening for the Everest crowd. Those interested in real life happenings in remote places, in this way below the ground, in Everest way above the ground, will surely search this one out.


Victor Frankenstein
I am not sure what is happening here, but it looks like a buddy action movie with James McAvoy and Daniel Radcliffe. Is Harry Potter/Daniel Radcliffe playing Frankenstein's sidekick Igor without a hump and more like Jude Law's Watson in Sherlock Holmes? Or maybe I am completely thrown off by the trailer.