Now Playing in XD


The Legend of Tarzan
Tarzan, having acclimated to life in London, is called back to his former home in the jungle to investigate the activities at a mining encampment.

Now Playing in XD 2D and XD 3D

Cast: Alexander Skarsgård, Rory J. Saper, Christian Stevens, Christoph Waltz

Director: David Yates

• 109 min

The Purge: Election Year
Two years after choosing not to kill the man who killed his son, former police sergeant Barnes has become head of security for Senator Charlene Roan, the front runner in the next...

Now Playing in XD 2D

Cast: Frank Grillo, Elizabeth Mitchell, Mykelti Williamson, Ethan Phillips

Director: James DeMonaco



---



---


Coming Soon

The Infiltrator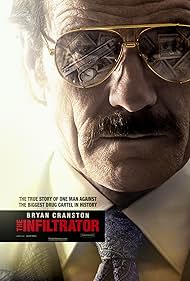 Opens Jul 13th
A U.S. Customs official uncovers a money laundering scheme involving Colombian drug lord Pablo Escobar.
Bryan Cranston, John Leguizamo, Diane Kruger, Amy Ryan
Ghostbusters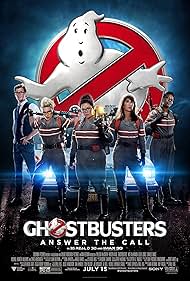 Opens Jul 15th
30 years after Ghostbusters took the world by storm, the beloved franchise makes its long-awaited return. Director Paul Feig brings his fresh take to the supernatural comedy, joined by some...
Chris Hemsworth, Melissa McCarthy, Kristen Wiig, Kate McKinnon
Jason Bourne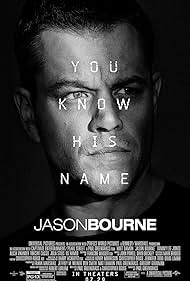 Opens Jul 29th
Jason Bourne, now remembering who he truly is, tries to uncover hidden truths about his past.
Alicia Vikander, Matt Damon, Julia Stiles, Tommy Lee Jones




---


Movie Guru's Movie Briefs

Finding Dory
I am not going to complain that another family animated film is too involved with its message. The four, six, ten, and twelve year olds loved Finding Dory. Now it will be back to the movies for upcoming The BFG, Secret Life of Pets, Ghostbusters, Ice Age: Collision Course, Pete's Dragon, and Kubo and the Two Strings.


Independence Day: Resurgence
Evil aliens return twenty years later to destroy Earth. It is not like you need a review to tell you whether or not to see this movie. If after the last twenty years of availability you have not seen the original Independence Day, then you will not be interested in this sequel. For everyone else, come on down for a big dose of sci-fi mayhem.


Free State of Jones
"Based on a true story" are five words that haunt me when going to the movies. This Civil War drama starring Matthew McConaughey as a Confederate Army deserter who leads an independent army and declares Jones County, Mississippi the Free State of Jones is worth a look-see. Immediately after viewing I looked up this unknown to me amazing story and found that the real story is more complicated and deserving of another less saintly depiction.


The Shallows
This summer's humongous killer shark movie starring Blake Lively as the possible entree. Very short and packed with action, this movie is not "Jaws" but scary enough to keep you out of the ocean for the rest of the summer.


Central Intelligence
Like Nice Guys, which I enjoyed, the plot needs fixing. But like Nice Guys, the comedy duo, in this case The Rock and Kevin Hart, are very likable. The In-Laws with Peter Falk and Alan Arkin is still the best of this type of movie.


XMen Apocalypse
Another big budget summer sequel which on the heels of Captain America Civil War will have a difficult time trying to satisfy its target audience.


Now You See Me Too
Another sequel that does not live up to its predecessor. All the people and parts are still here from the original, but the filmmakers forget how important the quiet times of the first led to the big moment surprises . In this one the volume is turned up throughout.


TMNT: Out of the Shadows
Bring back the cartoon. Your kids are being overwhelmed by big budget extravaganzas like this one and Alice Through the Looking Glass. June 17th's Finding Dory cannot arrive soon enough.