Now Playing in XD


The Great Wall
European mercenaries searching for black powder become embroiled in the defense of the Great Wall of China against a horde of monstrous creatures.

Cast: Matt Damon, Tian Jing, Willem Dafoe, Andy Lau

Director: Yimou Zhang

• 103 min

John Wick: Chapter 2
The continuing adventures of former hitman, John Wick.

Cast: Keanu Reeves, Ruby Rose, Ian McShane, John Leguizamo

Director: Chad Stahelski



---




---


Now Playing

Fifty Shades Darker
Dakota Johnson, Jamie Dornan, Eric Johnson, Eloise Mumford
• 118 min
Lion
Sunny Pawar, Abhishek Bharate, Priyanka Bose, Khushi Solanki
• 118 min
Fist Fight
Christina Hendricks, JoAnna Garcia Swisher, Charlie Day, Ice Cube
• 91 min
The Lego Batman Movie
Jenny Slate, Will Arnett, Ralph Fiennes, Zach Galifianakis
• 104 min
A Cure for Wellness
Dane DeHaan, Jason Isaacs, Mia Goth, Celia Imrie
• 146 min
A Dog's Purpose
Britt Robertson, Dennis Quaid, Josh Gad, Peggy Lipton
• 120 min
Hidden Figures
Taraji P. Henson, Octavia Spencer, Janelle Monáe, Kevin Costner
• 127 min
Split
Anya Taylor-Joy, James McAvoy, Haley Lu Richardson, Kim Director
• 117 min



---


Coming Soon

Logan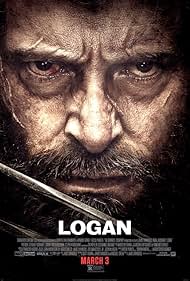 Opens Mar 3rd
In the near future, an aging Wolverine and Professor X must protect a young female clone of Wolverine from an evil organization led by Nathanial Essex.
Hugh Jackman, Boyd Holbrook, Patrick Stewart, Doris Morgado
Kong: Skull Island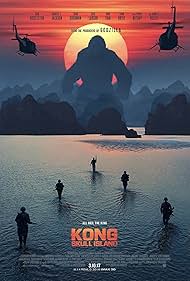 Opens Mar 10th
An action/adventure story centered on King Kong's origins.
Brie Larson, Tom Hiddleston, Toby Kebbell, Samuel L. Jackson
Life
Opens May 26th
An international space crew discovers life on Mars.
Rebecca Ferguson, Jake Gyllenhaal, Ryan Reynolds, Hiroyuki Sanada




---


Movie Guru's Movie Briefs

John Wick Chapter Two
A sequel that doesn't mess up its origins, this is a hitman movie that action aficianados will love even more than the first. And at the end it is obvious that another 100 bodies will be hitting the floor when Chapter Three is released.


50 Shades Darker
I haven't seen it. Do I have to see it? Day after day I walked in and out of the first one and never stayed longer than a moment which lasted forever. (See Dunbar in Catch 22).


Hidden Figures
Those of us reliving our childhood memories of America's space program and John Glenn's first manned Earth orbits will get goosebumps during the final twenty minutes or so. Quite an accurate account of these hidden women `who were so important yet so forgotten until now.


La La Land
This modern musical romance starring Ryan Gosling and Emma Stone sweeps you away into a movie world the likes of which we have not seen in decades. Dancing, singing as dialogue, Hollywood rags to riches, and all that jazz. A sure thing to win Best Picture, this is a must see for your Valentines delight.


Founder
Michael Keaton plays McDonald's "Founder" Ray Kroc and after seeing this movie you will never buy a Happy Meal again without thinking - Ray Kroc, what a d--k.


Lion
Why did the Academy Awards go to ten Best Picture nominees instead of the traditional five nominees, diminishing the significance of being nominated for Best Picture. Lion is nominated this year which most people probably don't even know. The movie is another based on a true story which will move those who are easily moved and bore those who prefer their entertainment a bit more lively.


Lego Batman Movie
Readers know I refuse to criticize family films, letting my kids set the standards after seeing the films. In this case the kindergartner was less than thrilled, the first grader paid attention, and the fifth grader said sayonara. Almost always I get two thumbs up from all of them. I can't say I can help in this matter since I fell asleep for about an hour. Maybe I should see if they want to go back, a common occurrence with animated films. I will keep you informed.


Resident Evil Final Chapter
. If you haven't seen the first five in this series, not much reason to see "The Final Chapter." However for those of you like me who are fascinated by Milla Jovovich, this is the movie for you. Someday I hope there is a filmmaker willing to stake his reputation on an action melange teaming up Jovovich with Eva Green in a battle royale with the Expendables.