Now Playing in XD


The Angry Birds Movie
Find out why the birds are so angry. When an island populated by happy, flightless birds is visited by mysterious green piggies, it's up to three unlikely outcasts - Red, Chuck and Bomb -...

Now Playing in XD 3D and XD 2D

Cast: Peter Dinklage, Tituss Burgess, Jason Sudeikis, Keegan-Michael Key

Director: Clay Kaytis, Fergal Reilly

• 97 min

Captain America: Civil War
Political interference in the Avengers' activities causes a rift between former allies Captain America and Iron Man.

Now Playing In XD 2D

Cast: Tom Holland, Elizabeth Olsen, Scarlett Johansson, Chris Evans

Director: Anthony Russo, Joe Russo

146 min

---




---


Now Playing

Neighbors 2: Sorority Rising
Chloë Grace Moretz, Zac Efron, Rose Byrne, Seth Rogen
• 91 min
The Nice Guys
Matt Bomer, Ryan Gosling, Russell Crowe, Kim Basinger
• 116 min
Top Gun
Tom Cruise, Kelly McGillis, Val Kilmer, Anthony Edwards
• 110 min
The Darkness
Jennifer Morrison, Kevin Bacon, Lucy Fry, Ming-Na Wen
Money Monster
Julia Roberts, George Clooney, Jack O'Connell, Caitriona Balfe
Sing Street
Ferdia Walsh-Peelo, Aidan Gillen, Maria Doyle Kennedy, Jack Reynor
• 106 min
The Huntsman: Winter's War
Chris Hemsworth, Jessica Chastain, Charlize Theron, Emily Blunt
The Jungle Book
Scarlett Johansson, Idris Elba, Bill Murray, Lupita Nyong'o
• 105 min
Mother's Day
Britt Robertson, Jennifer Aniston, Julia Roberts, Timothy Olyphant
• 118 min



---


Coming Soon

Independence Day: Resurgence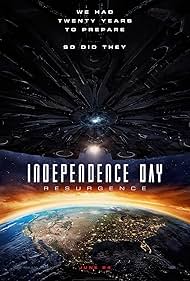 Opens Jun 24th
Two decades after the first Independence Day invasion, Earth is faced with a new extra-Solar threat. But will mankind's new space defenses be enough?
Liam Hemsworth, William Fichtner, Maika Monroe, Joey King
X-Men: Apocalypse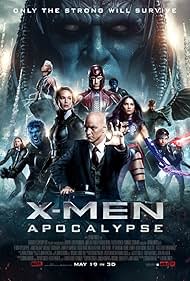 Opens May 27th
With the emergence of the world's first mutant, Apocalypse, the X-Men must unite to defeat his extinction level plan.
Jennifer Lawrence, Rose Byrne, Oscar Isaac, Olivia Munn
Jason Bourne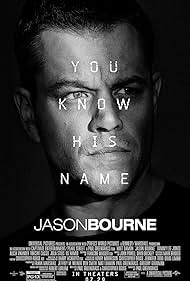 Opens Jul 29th
Jason Bourne, now remembering who he truly is, tries to uncover hidden truths about his past.
Alicia Vikander, Matt Damon, Julia Stiles, Tommy Lee Jones



---


Movie Guru's Movie Briefs

Captain America: Civil War
This year we have had Deadpool, Batman vs Superman, and now Captain America Civil War. Deadpool is a Marvel movie for jaded adults, fun for the R-rated crowd. In Batman vs Super Man, DC Comics' Batman and Superman, both so important to comic book lovers worldwide, play immature children submerged in a senseless rivalry. Now here comes this newest Marvel summer blockbuster. Boom! Captain America Civil War is everything you could want in a super hero movie. Though some of the beloved Avenger team members are missing, they are not missed. The storylines are intelligent. The action scenes are well choreographed. The stars don't slouch through the talky scenes but instead put out their best efforts. And this effort gives more meaning to the various weighty themes of friendship, loyalty, and the pros and cons of collateral damage. After my favorite Marvel movie, the first Iron Man, with Robert Downey Jr's awesome performance, I will choose Captain America Civil War as the second best of the lot. By the way - seeing the movie in XD 2D seems to be the choice of the first wave of Marvel fans. But the 3D is excellent, though nowhere near the 3D worlds created by James Cameron with Avatar and Peter Jackson's high frame rate Hobbit series.


Nice Guys
Russell Crowe and Ryan Gosling in a buddy P.I. movie set in 1977 Los Angeles. The plot never makes sense, but if you haven't seen too much of the previews, there are enough good buddy moments to carry you through the entire movie. Rated R for breasts.


Neighbors 2
If you enjoyed Neighbors with the frat house next door, you will go in when a sorority takes over the abandoned frat house. I prefer Harold and Kumar to these more polished comedy films, but that is simply personal preference.


Sing Street
A very small yet appealing English story of an unpopular kid chasing his dream girl. Lots of enjoyable rock and roll as the kid pulls his friends together and surprises everyone with a successful band.


Money Monster
Directed by Jodie Foster with movie star performances by George Clooney and Julia Roberts, this is an old fashioned thriller about the stock market. I realize most of us don't want to be reminded of our stock market losses and reminded of Wall Street corruption. However this movie is entertaining in its well known revelations.


Jungle Book
Director Jon Favreau of Iron Man and Iron Man 2 brings his CGI abilities to the children's classic Jungle Book. I will let you know what the kids think after they see the movie this weekend. OK. The kids enjoyed the movie and almost cried in parts. The four year old was a little scared of the snake.


The Huntsman Winters War
Wasn't there a Capt American Winters Soldier and a Russell Crowe starrer Winters Tale, and a Shakespeare Winter's Tale as well. OH well. I can't wait to see this continuation of the Snow White action series in our XD 2D theater.


Darkness
When the original Spanish/American 2002 version of this child sacrifice horror was finally released in the United States on Christmas Day 2004, people actually went to see it. Sadly people have come to see this remake as well.