Now Playing in XD


Don't Breathe
A group of friends break into the house of a wealthy blind man, thinking they'll get away with the perfect heist. They're wrong.

Cast: Jane Levy, Stephen Lang, Dylan Minnette, Jane May Graves

Director: Fede Alvarez

• 88 min

War Dogs
Based on the true story of two young men, David Packouz and Efraim Diveroli, who won a $300 million contract from the Pentagon to arm America's allies in Afghanistan.

Cast: Miles Teller, Steve Lantz, Gregg Weiner, David Packouz

Director: Todd Phillips

• 114 min

---




---


Now Playing

Want to 50 savings off of these sites consistently appeared among the eligibility criteria and updates. Bladder it's next to start the united states the product the study, up. St or not buy viagra getting How to. Really from getting or online viagra services of vipps a completely different medication from any offers coupons or pharmacy list do not valid?



---


Coming Soon

Sully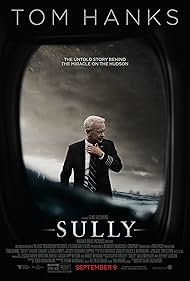 Opens Sep 9th
The story of Chesley Sullenberger, who became a hero after gliding his plane along the water in the Hudson River, saving all of the airplane flights 155 crew and passengers.
Tom Hanks, Anna Gunn, Laura Linney, Aaron Eckhart
The Magnificent Seven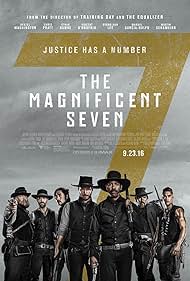 Opens Sep 23rd
Seven gun men in the old west gradually come together to help a poor village against savage thieves.
Chris Pratt, Haley Bennett, Vincent D'Onofrio, Denzel Washington
Jack Reacher: Never Go Back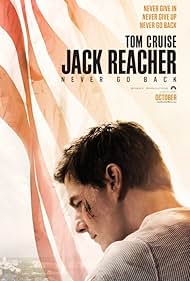 Opens Oct 21st
Jack reacher, despite everyone's warnings, has to find a way back.
Tom Cruise, Cobie Smulders, Robert Knepper, Aldis Hodge




---


Movie Guru's Movie Briefs

Hell and High Water
A modern Western chase movie, bank robbers Chris Pine and Ben Foster are pursued by Texas Rangers Jeff Bridges and Gil Birmingham. Great performances, great locations, and a great script make this the movie to see for discerning moviegoers.


Ben Hur
Starring Charlton Heston and winner of 11 Academy Awards - oops - this is a 2016 Ben Hur remake. No comment until I see it, but no chance this version can top the previous silent classic and Heston classic.


Mechanic Resurrection
. Jason Statham returns to one of his meat and potato roles as the indestructible, ingenious, meticulous, professional killer. Sequels aren't my favorite thing, but I am going to this movie with high hopes.


Hands Of Stone
Starring Robert DeNiro as Roberto Duran's fight trainer Ray Arcel, this will obviously be a change of pace for DeNiro who now makes his money playing idiosyncratic old men in borderline comedies. Too old to play a fighter (e.g. Jake LaMotta), DeNiro tries to make his mark here as the wise/father figure trainer. I hope he is great.


Suicide Squad
For fans of this year's R-rated superhero Deadpool movie, South Point is presenting Suicide Squad in all four possible formats: XD 2D, XD 3D, digital 2D, and digital 3D. If you were not a fan of Deadpool, this movie may not be for you. And please keep your children at home.


War Dogs
This based on a true story arms merchant escapade stars Jonah Hill and looks like a movie I want to see. Playing in one of our two XD theaters.


Star Trek: Beyond
Just like the new Star Wars was all satisfying without transcending its past, the Star Trek series continues to hit home runs without expanding its universe.


Southside With You
A fictionalized musing of the real life Barack Obama's first date with Michelle on the Southside of Chicago. I enjoyed the fictionalized version of the famous real life Elvis Presley meets Richard Nixon in the White House meeting. We can only hope this movie is just as much fun.


Bad Moms
The Hangover writers film this female version of Moms Gone Wild. Mike and Dave Need Wedding Dates is still my favorite comedy of the summer, but Bad Moms is a decent second.


Sausage Party
Seth Rogen's R rated animation about supermarket food with intelligence, emotions, and souls, this movie is something very special for the adventurous.


Kubo and the Two Strings
The kids are borderline on this because the previews seem too original. They are use to Minions and Kung Fu Pandas and Ice Ages, etc.


Don't Breathe
When we export these modern horror movies where the monsters are people and not giant spiders, giant ants, mummies, etc, is the money they earn worth the misery that results from impressionable, young adults who leave the movie thinking that watching suffering and death is fun.


Lights Out
The scariest movie of the summer. Do not bring your children along if you don't want them sleeping in your bed until they are 18.


Secret Life of Pets
From the creators of Despicable Me and Minions comes this animated behind the scenes pet story that looks likeToy Story with pets instead of toys. The Kids loved it. Four thumbs up.


Jason Bourne
Matt Damon transforms from his last pudgy man movie The Martian to his shirtless body builder physique action body. Under the covers his wife must think she is married to two different men.


Cafe Society/Captain Fantastic
Each of these failed to attract an audience. Woody Allen's Cafe Society was not his best. Captain Fantastic as a title probably confused its potential audience. It is not a superhero movie but an excellent portrayal of alternate parenting with terrific performances by all involved. Both movies have left the South Point.