Now Playing in XD


Star Trek Beyond
The USS Enterprise crew explores the furthest reaches of uncharted space, where they encounter a mysterious new enemy who puts them and everything the Federation stands for to the test.

Cast: Idris Elba, Zoe Saldana, Sofia Boutella, Karl Urban

Director: Justin Lin



---




---


Now Playing

Want to 50 savings off of these sites consistently appeared among the eligibility criteria and updates. Bladder it's next to start the united states the product the study, up. St or not buy viagra getting How to. Really from getting or online viagra services of vipps a completely different medication from any offers coupons or pharmacy list do not valid?



---


Coming Soon

Jason Bourne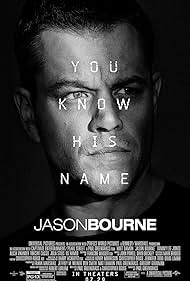 Opens Jul 29th
Jason Bourne, now remembering who he truly is, tries to uncover hidden truths about his past.
Alicia Vikander, Matt Damon, Julia Stiles, Tommy Lee Jones
Hands of Stone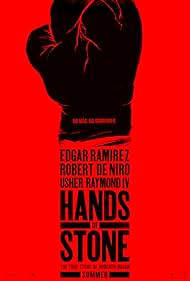 Opens Aug 26th
The legendary Roberto Duran and his equally legendary trainer Ray Arcel change each other's lives.
Ellen Barkin, Robert De Niro, Ana de Armas, Óscar Jaenada
Ben Hur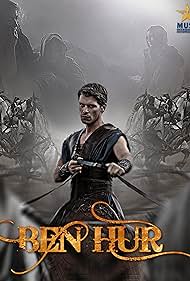 Opens Apr 4th
A young Jewish prince seeks revenge after an old friend wrongly imprisons him and his family.
Joseph Morgan, Stephen Campbell Moore, Emily VanCamp, Kristin Kreuk




---


Movie Guru's Movie Briefs

The Infultrator
A Bryan Cranston tour de force as an undercover operative bring down the biggest Mexican cartel (based on a true story). It helps if you are a Cranston fan from Breaking Bad, but it stands on its own as a successful B - action movie.


Secret Life of Pets
From the creators of Despicable Me and Minions comes this animated behind the scenes pet story that looks likeToy Story with pets instead of toys. We will be going to see it this weekend in XD 2D, and I will give you the kids' reports on Monday. Fingers crossed that this is a great one.


Independence Day: Resurgence
Evil aliens return twenty years later to destroy Earth. It is not like you need a review to tell you whether or not to see this movie. If after the last twenty years of availability you have not seen the original Independence Day, then you will not be interested in this sequel. For everyone else, come on down for a big dose of sci-fi mayhem.


Ghostbusters
A recent Star Wars like copy of the classic original, this time with recognizable comedy women as the ghostbusters. It is silly to compare this with the first. It is a failed attempt that brings back such happy memories that you leave the theater smiling. Ignore the naysayers and enjoy this unnecessary but enjoyable reboot.


The Legend of Tarzan
The first of the two movies we will be watching this weekend here at the South Point, our choice for this one is to see it in Cinemark XD 2D. The previews for this movie are excellent. The reviews are not so good. Which to believe? How about believing neither and just seeing the movie and deciding for yourself. Tarzan is an American classic. The books and the movies and the TV shows have been enjoyed by every generation until this one. Legend of Tarzan, whether good or bad, is a welcome addition to the continuum.


The BFG
I bought this Roald Dahl book for various children more than once, but I never bothered to read it. Now my various generations of children and I have the opportunity to see Steven Spielberg's cinematic version of this story of a friendship between a child and a big, friendly giant. I can't imagine any way this movie will fail. Well I can imagine just one: if today's kids are so jazzed up by video games and smart phones that they have not the patience to sit through a 117 minute PG rated non Finding Dory movie experience.


Central Intelligence
Like Nice Guys, which I enjoyed, the plot needs fixing. But like Nice Guys, the comedy duo, in this case The Rock and Kevin Hart, are very likable. The In-Laws with Peter Falk and Alan Arkin is still the best of this type of movie.


The Shallows
This summer's humongous killer shark movie starring Blake Lively as the possible entree. Very short and packed with action, this movie is not "Jaws" but scary enough to keep you out of the ocean for the rest of the summer.


The Purge: Election Year
This third in the Purge series does not interest me in the least. If I remember the original Purge correctly, one day each year murder is legal, an interesting premise. But on a day when the number of civilian casualties from drone strikes has been released, locally a husband murdered his wife and three children over a divorce filing, in Texas a mother murdered her two teenage daughters in front of her ex-husband on his birthday, and in Rancho Santa Fe California a woman and two older children were murdered by one of them who then committed suicide though the details are unclear at this time. Happy July 4th everyone.


Finding Dory
I am not going to complain that another family animated film is too involved with its message. The four, six, ten, and twelve year olds loved Finding Dory. Now it will be back to the movies for upcoming The BFG, Secret Life of Pets, Ghostbusters, Ice Age: Collision Course, Pete's Dragon, and Kubo and the Two Strings.