Now Playing in XD


Beauty and the Beast
An adaptation of the Disney fairy tale about a monstrous-looking prince and a young woman who fall in love.

Cast: Emma Watson, Dan Stevens, Luke Evans, Josh Gad

Director: Bill Condon

• 129 min

Power Rangers
A group of high-school kids, who are infused with unique superpowers, harness their abilities in order to save the world.

Cast: Elizabeth Banks, Bryan Cranston, Becky G., Naomi Scott

Director: Dean Israelite



---




---


Now Playing

Life
Rebecca Ferguson, Jake Gyllenhaal, Ryan Reynolds, Hiroyuki Sanada
CHIPS
Michael Peña, Dax Shepard, Jessica McNamee, Adam Brody
• 100 min
John Wick: Chapter 2
Keanu Reeves, Ruby Rose, Ian McShane, John Leguizamo
Kong: Skull Island
Brie Larson, Tom Hiddleston, Toby Kebbell, Samuel L. Jackson
Logan
Hugh Jackman, Boyd Holbrook, Patrick Stewart, Doris Morgado
The Shack
Octavia Spencer, Sam Worthington, Radha Mitchell, Ryan Robbins
132 min
Get Out
Allison Williams, Lakeith Stanfield, Catherine Keener, Bradley Whitford
• 130 min
The Belko Experiment
Adria Arjona, Abraham Benrubi, Michael Rooker, Tony Goldwyn
• 88 min
The Karate Kid
Ralph Macchio, Pat Morita, Elisabeth Shue, Martin Kove
• 126 min



---


Coming Soon

Going in Style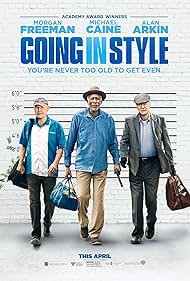 Opens Apr 7th
Desperate to pay the bills and come through for their loved ones, three lifelong pals risk it all by embarking on a daring bid to knock off the very bank that absconded with their money.
Morgan Freeman, Joey King, Ann-Margret, Michael Caine
Fast & Furious 8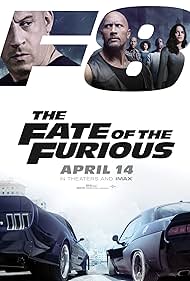 Opens Apr 14th
When a mysterious woman seduces Dom into the world of crime and a betrayal of those closest to him, the crew face trials that will test them as never before.
Vin Diesel, Dwayne Johnson, Charlize Theron, Jason Statham
Guardians of the Galaxy Vol. 2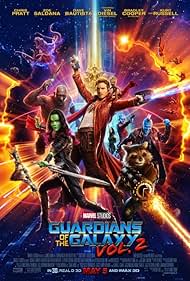 Opens May 5th
Set to the backdrop of Awesome Mixtape #2, 'Guardians of the Galaxy Vol. 2' continues the team's adventures as they unravel the mystery of Peter Quill's true parentage.
Pom Klementieff, Chris Pratt, Karen Gillan, Chris Sullivan




---


Movie Guru's Movie Briefs

John Wick Chapter Two
A sequel that doesn't mess up its origins, this is a hitman movie that action aficianados will love even more than the first. And at the end it is obvious that another 100 bodies will be hitting the floor when Chapter Three is released.


Kong: Skull Island
A modern Vietnam era King Kong movie full of lots of familiar faces alone with Kong and his island creature enemies, this movie is a welcome addition to the King Kong legend. If you like Marvel movies, see Logan. If you prefer serious independent films see Moonlight. And if you have a fondness for King Kong, see Kong: Skull Island. And don't forget to consider John Wick: Chapter Two, the unhappy hitman crosses the century mark in body bags required.


Logan
Hugh Jackman is Wolverine, the X Men's loner. And Hugh Jackman acts the heck out of him. Not a typical Marvel super hero movie, but a movie which will enlighten super hero fans in a way that will make them more able to weigh the difference between good and bad movies in the Marvel universe.


Beauty and the Beast
The Disney animated classic transformed into a live action film, the world awaits. If the movie meets expectations, it could beat Avatar as the largest grossing movie ever. I am not as revved up as the families around me, but I will be corraling this weekend four or five kids who are dying to see it.


Get Out
A fascinating film of foreboding concerning a mixed race couple visiting the Caucasian parents. Satire mixed with scares combines to make a tasty stew of movie going pleasure.


Great Wall
I am going to guess that this movie was made for a Chinese audience where most of the box office dollars will be deposited. Even though American audiences have avoided this Matt Damon action fantasy about Western mercenaries getting caught up in Chinese wars against indomitable creatures, the movie is quite enjoyable.


The Belko Experiment
A movie about kill or be killed among 100 or so employees in a sealed off company headquarters is as disgusting as it sounds, but as entertainment for those of us sick enough to sit through it, it is good enough. Hunger Games anyone?


Collide
An international mess about cars crashing, drug dealing, and kidney transplants, this is the type of movie single men patronize when they are walking outside a movie theater and it starts to rain. Afterwards you say to yourself - that was one bad movie, how much did they pay Anthony Hopkins and Ben Kingsley to join the cast?