Now Playing in XD


Guardians of the Galaxy Vol. 2
Set to the backdrop of Awesome Mixtape #2, 'Guardians of the Galaxy Vol. 2' continues the team's adventures as they unravel the mystery of Peter Quill's true parentage.

Cast: Pom Klementieff, Chris Pratt, Karen Gillan, Chris Sullivan

Director: James Gunn



King Arthur: Legend of the Sword
Robbed of his birthright, Arthur comes up the hard way in the back alleys of the city. But once he pulls the sword from the stone, he is forced to acknowledge his true legacy - whether he...

Cast: Charlie Hunnam, Jude Law, Annabelle Wallis, Hermione Corfield

Director: Guy Ritchie

• 126 min

---





---


Now Playing

Snatched
Amy Schumer, Kim Caramele, Raven Goodwin, Katie Dippold
• 91 min
The Wall
Aaron Taylor-Johnson, John Cena, Spencer Thomas, Laith Nakli
81 min
The Circle
Emma Watson, Tom Hanks, Karen Gillan, Bill Paxton
Fast & Furious 8
Vin Diesel, Dwayne Johnson, Charlize Theron, Jason Statham
Born in China
John Krasinski, Xun Zhou
• 76 min
Beauty and the Beast
Emma Watson, Dan Stevens, Luke Evans, Josh Gad
• 129 min
Gifted
Chris Evans, Jenny Slate, Octavia Spencer, Mckenna Grace
How to Be a Latin Lover
Eugenio Derbez, Salma Hayek, Rob Lowe, Kristen Bell
The Boss Baby
Miles Christopher Bakshi, Alec Baldwin, Eric Bell Jr., Steve Buscemi
• 97 min



---


Coming Soon

Pirates of the Caribbean: Dead Men Tell No Tales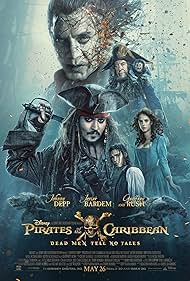 Opens May 26th
Captain Jack Sparrow searches for the trident of Poseidon.
Kaya Scodelario, Johnny Depp, David Wenham, Javier Bardem
Dunkirk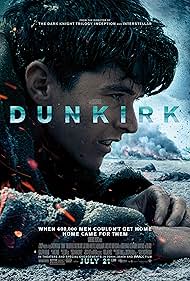 Opens Jul 21st
Allied soldiers from Belgium, the British Empire, Canada, and France are surrounded by the German army and evacuated during a fierce battle in World War II.
Tom Hardy, Cillian Murphy, Mark Rylance, Kenneth Branagh
Atomic Blonde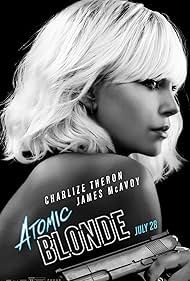 Opens Jul 28th
An undercover MI6 agent is sent to Berlin during the Cold War to investigate the murder of a fellow agent and recover a missing list of double agents.
Sofia Boutella, Charlize Theron, James McAvoy, Bill Skarsgård




---


Movie Guru's Movie Briefs

Going In Style
The original 1979 Going in Style with George Burns, Art Carney, and Lee Strasberg was a less strenuous movie painting a warts and all portrait of old age inside a very funny comedy. This current remake with Alan Arkin, Michael Caine, and Morgan Freeman is much quicker to look for laughs in every scene. Both movies are a joy because of the incredible chemistry among the respective trios of aging stars.


Guardians of the Galaxy Volume 2
Volume 1 was excellent and Volume 2 will probably be bigger but without the surprise value of the first. It is unlikely that the filmmakers will mess it up with such great characters with which to work. Again this is a Marvel movie so it is not for everyone. However habitual moviegoers who normally bypass Marvel movies ought to give it a try.


Born In China
This latest annual Disney nature film time for release during Earth Day follows through the wilds of China golden monkeys, snow leopards, and of course Pandas. Breathtaking panoramas and unparalled nature footage make these Disney features must sees for children.


Beauty and the Beast
The Disney animated classic transformed into a live action film, the world awaits. If the movie meets expectations, it could beat Avatar as the largest grossing movie ever. I am not as revved up as the families around me, but I will be corraling this weekend four or five kids who are dying to see it.


The Fate of the Furious
I definitely do not like the title. Fast and the Furious 8 would have done the trick for me. I hate to say it but the fate of the Fast and Furious movie characters is not what makes me show up on opening day every time a new Fast and Furious turns up at the movies. It's the cars baby. Out of control speed is the draw.


The Circle
Tom Hanks, Emma Watson, and Bill Paxton (his final film appearance) live in a world of their own making where privacy does not exist. Something like 2017 though things could be much worse now than we know


Baahubali 2
I never heard of the first one and watched this sub-titled Indian movie with quiet delight. Shakespearean family rivalry mixed with Bollywood musical numbers mixed with superhuman battles. I was impressed. Even the price is outsized though I believe there will be a discount from the Event price upcoming.


Boss Baby
A cartoon comedy that like all modern cartoon movies "features" the voices of famous actors and actresses, in this case Alec Baldwin, Lisa Kudrow, Jimmy Kimmel, and Steve Buscemi. Once upon a time all the voices would have been done by Mel Blanc and the movie would have been just as good or bad (I haven't taken the kids yet). But celebrity voices are all the rage since Robin Williams in Aladdin so I guess I have to live with it.