Click Here for Show Tickets & Times
Tickets & Showtimes
Century 16 South Point and XD showtimes and theater information at Cinemark. Buy tickets, get box office information, driving directions and more.
Now Playing in XD


War for the Planet of the Apes
After the apes suffer unimaginable losses, Caesar wrestles with his darker instincts and begins his own mythic quest to avenge his kind.

Cast: Andy Serkis, Judy Greer, Woody Harrelson, Steve Zahn

Director: Matt Reeves



---





---


Now Playing

Spider-Man: Homecoming
Tom Holland, Chris Evans, Robert Downey Jr., Martin Starr
The House
Will Ferrell, Jeremy Renner, Nick Kroll, Allison Tolman
• 88 min
Transformers: The Last Knight
Laura Haddock, Mark Wahlberg, Gemma Chan, Anthony Hopkins
Wonder Woman
Gal Gadot, Robin Wright, David Thewlis, Connie Nielsen
• 141 min
Cars 3
Armie Hammer, Nathan Fillion, Kerry Washington, Owen Wilson
• 109 min
All Eyez on Me
Demetrius Shipp Jr., Danai Gurira, Kat Graham, Annie Ilonzeh
• 139 min
Baby Driver
Ansel Elgort, Jon Bernthal, Jon Hamm, Eiza González
• 113 min
The Beguiled
Nicole Kidman, Kirsten Dunst, Elle Fanning, Colin Farrell
• 94 min
Despicable Me 3
Jenny Slate, Kristen Wiig, Steve Carell, Miranda Cosgrove
• 96 min



---


Coming Soon

The Dark Tower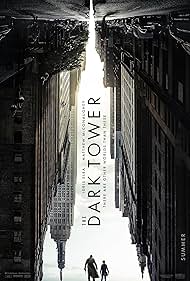 Opens Aug 4th
The Gunslinger, Roland Deschain, roams an Old West-like landscape where "the world has moved on" in pursuit of the man in black. Also searching for the fabled Dark Tower, in the hopes that...
Katheryn Winnick, Matthew McConaughey, Idris Elba, Abbey Lee
Dunkirk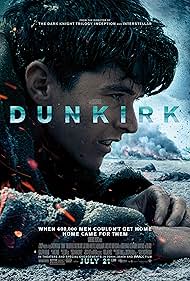 Opens Jul 21st
Allied soldiers from Belgium, the British Empire, Canada, and France are surrounded by the German army and evacuated during a fierce battle in World War II.
Tom Hardy, Cillian Murphy, Kenneth Branagh, Mark Rylance
Atomic Blonde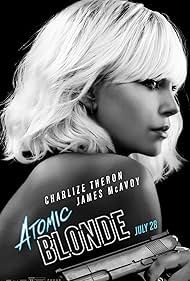 Opens Jul 28th
An undercover MI6 agent is sent to Berlin during the Cold War to investigate the murder of a fellow agent and recover a missing list of double agents.
Sofia Boutella, Charlize Theron, James McAvoy, Bill Skarsgård




---


Movie Guru's Movie Briefs

Despicable Me 3
The first was very funny, an original surprise. The Minions are still cute as heck. But after Cars 3 disappointed, I am worried that this will do the same. Luckily my under 12 year old entourage seem never to care about quality and just love getting out and going to the movies.


The House
Will Ferrell makes funny movies. Oh man, please be funny in this one. There were more laughs in John Wick Chapter Two then there have been so far this entire summer of movies.


Wonder Woman
OK. I have to admit it. I really enjoyed this super hero movie. A new character well played by a refreshing new face with an original backstory and an interesting plot. Well done all around.


Baby Driver
I know so little about this movie and want to keep it that way until I see it. The less you know about a movie going into it, the more likely it can knock your socks off. This is an independent movie with a higher than usual profile for what seems to be an offbeat action movie. I really have no idea if it will be any good. And that is the way I like it.


Pirates of the Caribbean: Dead Men Tell No Tales
Oh c'mon already. Just because Johnny Depp threw away all his money, do we have to sit through another payday movie for him that costs us $16 to watch in premium 3D? Now that I have seen this latest Pirates sequel, it is not so bad. I apologize to Mr. Depp.


Spiderman: Homecoming
I know it is only me but why didn't they call this movie Spider-Boy: Teenage Hormones. That says it all. Anyway what seems like a millenium ago the first Spider-Man blew me away. This one I almost enjoyed, but not really. Not because it was bad but because the few scenes with Robert Downey crackled with joie de vivre while Spider-Boy, including his powers, were old hat. Dunkirk and Atomic Blonde cannot get here soon enough for me.


Summer Blues
Almost every summer the tentpole blockbusters take over all the movie theater screens and those of us looking for variety are dead and buried. Halfway through the summer I have seen them all, been entertained by some, but can barely remember what I have seen in the blur of technologically advanced CGI wizardry. Now here comes the second half of summer and maybe the third Spider-Man reboot, and especially Dunkirk and Atomic Blonde will turn me on.


Cinemark Movie Classics
Every Sunday and Wednesday Cinemark presents at the South Point great classic movies like The Godfather, Some Like It Hot, Ben Hur, John Wayne Westerns, Dirty Harry, and Jaws. Please come check them out. You will be glad you did.