Click Here for Show Tickets & Times
Tickets & Showtimes
Century 16 South Point and XD showtimes and theater information at Cinemark. Buy tickets, get box office information, driving directions and more.
Now Playing in XD


Transformers: The Last Knight
Humans and Transformers are at war, Optimus Prime is gone. The key to saving our future lies buried in the secrets of the past, in the hidden history of Transformers on Earth.

Cast: Laura Haddock, Mark Wahlberg, Gemma Chan, Anthony Hopkins

Director: Michael Bay



---




---


Now Playing

Wonder Woman
Gal Gadot, Robin Wright, David Thewlis, Connie Nielsen
• 141 min
Cars 3
Armie Hammer, Nathan Fillion, Kerry Washington, Owen Wilson
• 109 min
All Eyez on Me
Demetrius Shipp Jr., Danai Gurira, Kat Graham, Annie Ilonzeh
• 139 min
Rough Night
Scarlett Johansson, Zoë Kravitz, Kate McKinnon, Demi Moore
47 Meters Down
Mandy Moore, Claire Holt, Matthew Modine, Yani Gellman
• 89 min
The Mummy
Tom Cruise, Russell Crowe, Annabelle Wallis, Sofia Boutella
• 110 min
Guardians of the Galaxy Vol. 2
Chris Pratt, Zoe Saldana, Dave Bautista, Vin Diesel
• 136 min
Alien: Covenant
Michael Fassbender, Katherine Waterston, Billy Crudup, Danny McBride
• 122 min
Pirates of the Caribbean: Dead Men Tell No Tales
Johnny Depp, Keira Knightley, Kaya Scodelario, David Wenham



---


Coming Soon

Spider-Man: Homecoming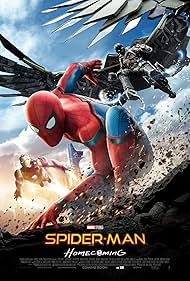 Opens Jul 7th
Following the events of Captain America: Civil War (2016), Peter Parker attempts to balance his life in high school with his career as the web-slinging superhero Spider-Man.
Tom Holland, Chris Evans, Robert Downey Jr., Martin Starr
Dunkirk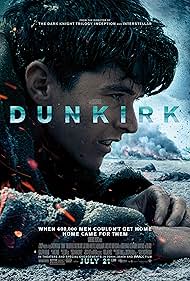 Opens Jul 21st
Allied soldiers from Belgium, the British Empire, Canada, and France are surrounded by the German army and evacuated during a fierce battle in World War II.
Tom Hardy, Cillian Murphy, Kenneth Branagh, Mark Rylance
Atomic Blonde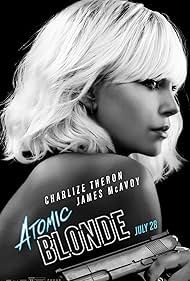 Opens Jul 28th
An undercover MI6 agent is sent to Berlin during the Cold War to investigate the murder of a fellow agent and recover a missing list of double agents.
Sofia Boutella, Charlize Theron, James McAvoy, Bill Skarsgård



---


Movie Guru's Movie Briefs

Alien: Covenant
Directed by Ridley Scott, auteur of the original Alien movie and the first Alien series prequel Prometheus and now the second prequel Alien: Covenant. More of the origins story, again with robot villain Michael Fassbender. This is a disappointment except for those of us so desperate for a modicum of intelligence in mainstream movies that we have to give the stupidity of the plot a pass.


Guardians of the Galaxy Volume 2
Volume 1 was excellent and Volume 2 will probably be bigger but without the surprise value of the first. It is unlikely that the filmmakers will mess it up with such great characters with which to work. Again this is a Marvel movie so it is not for everyone. However habitual moviegoers who normally bypass Marvel movies ought to give it a try. I have now seen the movie. I will not change a word of the above brief.


The Mummy
Tom Cruise in a horror of an unscary horror remake of the various previous Mummy horror movies. This is not your Boris Karloff Mummy. If you don't know what I am talking about, maybe you will like this movie.


Baywatch
I never watched the TV show even once. But please be a funny movie. If there are only going to be a continual summer of half-hearted sequels, then give me something really stupid to help me pass the time.


Pirates of the Caribbean: Dead Men Tell No Tales
Oh c'mon already. Just because Johnny Depp threw away all his money, do we have to sit through another payday movie for him that costs us $16 to watch in premium 3D?


Diary of a Wimpy Kid: The Long
My son has and read all the Wimpy Kid books and has seen all the previous movies. We have had plenty of opportunities to see this new version with new actors playing the beloved characters from the book. However this unusual change (obviously the aging of the actors in real life necessitated this overhaul) seems to be a downer for the series fans.


Summer Blues
Almost every summer the tentpole blockbusters take over all the movie theater screens and those of us looking for variety are dead and buried. If I go through the entire summer movie slate I can list a handful of moviers I can't wait to see. But while I am waiting if only Baywatch or Rough Night could surprise me, that would be the greatest.


King Arthur: Legend of the Sword
Guy Ritchie was a small budget English director who made cool movies (look him up on IMDB). Then he hit the big time big budget circuit and became a studio moneymaker while not completely discarding the ability to entertain those who followed his work from the beginning. Now King Arthur is the biggest bomb of 2017. But it is just as entertaining as Sherlock Holmes with Robert Downey and Jude Law. And this one has Jude Law. I guess he should have used Robert Downey as King Arthur instead of Charlie Hunnam.