Now Playing in XD


Fast & Furious 8
When a mysterious woman seduces Dom into the world of crime and a betrayal of those closest to him, the crew face trials that will test them as never before.

Cast: Vin Diesel, Dwayne Johnson, Charlize Theron, Jason Statham

Director: F. Gary Gray



---



---


Coming Soon

Pirates of the Caribbean: Dead Men Tell No Tales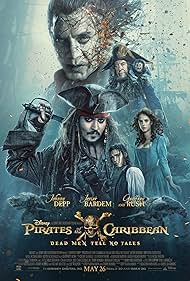 Opens May 26th
Captain Jack Sparrow searches for the trident of Poseidon.
Kaya Scodelario, Johnny Depp, David Wenham, Javier Bardem
The Circle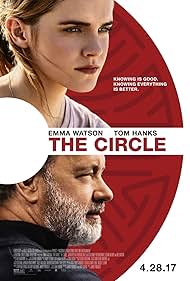 Opens Apr 28th
A woman lands a job at a powerful tech company called the Circle, where she becomes involved with a mysterious man.
Emma Watson, Tom Hanks, Karen Gillan, Bill Paxton
Guardians of the Galaxy Vol. 2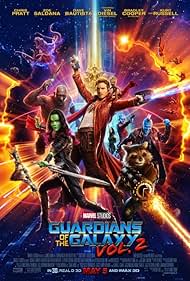 Opens May 5th
Set to the backdrop of Awesome Mixtape #2, 'Guardians of the Galaxy Vol. 2' continues the team's adventures as they unravel the mystery of Peter Quill's true parentage.
Pom Klementieff, Chris Pratt, Karen Gillan, Chris Sullivan




---


Movie Guru's Movie Briefs

Going In Style
The original 1979 Going in Style with George Burns, Art Carney, and Lee Strasberg was a less strenuous movie painting a warts and all portrait of old age inside a very funny comedy. This current remake with Alan Arkin, Michael Caine, and Morgan Freeman is much quicker to look for laughs in every scene. Both movies are a joy because of the incredible chemistry among the respective trios of aging stars.


Kong: Skull Island
A modern Vietnam era King Kong movie full of lots of familiar faces alone with Kong and his island creature enemies, this movie is a welcome addition to the King Kong legend. If you like Marvel movies, see Logan. If you prefer serious independent films see Moonlight. And if you have a fondness for King Kong, see Kong: Skull Island. And don't forget to consider John Wick: Chapter Two, the unhappy hitman crosses the century mark in body bags required.


Born In China
This latest annual Disney nature film time for release during Earth Day follows through the wilds of China golden monkeys, snow leopards, and of course Pandas. Breathtaking panoramas and unparalled nature footage make these Disney features must sees for children.


Beauty and the Beast
The Disney animated classic transformed into a live action film, the world awaits. If the movie meets expectations, it could beat Avatar as the largest grossing movie ever. I am not as revved up as the families around me, but I will be corraling this weekend four or five kids who are dying to see it.


The Fate of the Furious
I definitely do not like the title. Fast and the Furious 8 would have done the trick for me. I hate to say it but the fate of the Fast and Furious movie characters is not what makes me show up on opening day every time a new Fast and Furious turns up at the movies. It's the cars baby. Out of control speed is the draw.


Power Rangers
This new Power Rangers does not require experience with all the previous Power Rangers as it tells the story from the beginning. Just as much about teenage angst as it is about saving the world, I was more than happy to watch with my kids. Be aware that sensitive little ones may have nightmares because of Elizabeth Banks' depiction of Rita Repulsa.


Unforgettable
Haven't we seen this movie a thousands times before? New woman comes into ex-husband's life. Ex-wife goes psycho on the interloper. I think I will pass on this one. But don't let my feelings interfere with any desire you may have to see how this story plays out.


Boss Baby
A cartoon comedy that like all modern cartoon movies "features" the voices of famous actors and actresses, in this case Alec Baldwin, Lisa Kudrow, Jimmy Kimmel, and Steve Buscemi. Once upon a time all the voices would have been done by Mel Blanc and the movie would have been just as good or bad (I haven't taken the kids yet). But celebrity voices are all the rage since Robin Williams in Aladdin so I guess I have to live with it.